Real Estate Investment and Development
Developing real estate is our passion. We unfold the full potential of our properties through active management.




Munich • Stuttgart • Miami
Our investment philosophy
We invest in commercial properties with cash flow which have additional value add potential.
Property dimensions
€3-50 million
Types of property
Offices
Logistics
Industrial estates/Multi-use real estate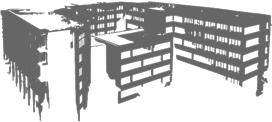 SAMPLE PROPERTY: CUBE MÜNCHEN SÜD OFFICE
Cube München Süd is an office building in the south of Munich covering an area of 15,000m2 which was completely revitalised and rented out by Octogon Capital.
ACQUISITION PROFILE
We are currently looking for commercial properties with cash flow which have additional value add potential.
---
ACQUISITION CRITERIA
Types of use:
• Office
• Logistics
• Industrial estates/Multi-use real estate
Preferably in southern Germany
Transaction volume €3-50 million
Factor up to a maximum of 15
Vacancy up to a maximum of 50%
---
VALUE ADD POTENTIAL FROM
Vacant spaces
New tenancies
Tenancy agreement extensions
Underrent
Refurbishment measures
CONTACT

MUNICH OFFICE:
Mehlbeerenstraße 4
82024 Taufkirchen
Tel.: +49 (0)89 416 124 952
Fax: +49 (0)89 416 124 951
vasb+bpgbtba-pncvgny+qr
STUTTGART OFFICE:
Böblinger Straße 29
71229 Leonberg
Legal Information
Octogon Capital GmbH
Mehlbeerenstraße 4
82024 Taufkirchen
Tel. 089 416 124 952
Fax 089 416 124 951
www.octogon-capital.de
vasb+bpgbtba-pncvgny+qr
Commercial register and commercial register number: Amtsgericht [Local Court] Stuttgart HRB 733671
Tax number 7009518705
Authorised representative:
Dipl.-Ing. Alexander Reichl MBA (Managing Director)
Intellectual property:
Texts, images, graphs and layout of these pages are subject to worldwide copyright. Any infringement of copyrights or other rights, in particular unauthorised utilisation, reproduction or forwarding of individual content or complete pages, will be prosecuted under civil and penal law. The above company, brand and trading names as well as product descriptions are protected by name and trademark law, unless otherwise stated.
The content of this web site has been carefully selected. However, Octogon Capital GmbH cannot assume any liability for the information on this web site being up to date, correct or complete.
Diese Webseite enthält Links auf Webseiten Dritter ("externe Links"). Die Octogon Capital GmbH übernimmt keine Haftung für die Inhalte auf Webseiten Dritter, da die Octogon Capital GmbH über diese Inhalte keine Kontrolle hat und sich diese Inhalte auch nicht zu eigen macht. Die Betreiber der verlinkten Webseiten sind als Dritte für Inhalt und Korrektheit der Informationen auf diesen Webseiten verantwortlich. Als die externen Links gesetzt wurden, waren keine Rechtsverletzungen für die Octogon Capital GmbH zu erkennen.
This web site contains links to third-party sites ("external links"). Octogon Capital GmbH assumes no liability for the content of third-party sites as Octogon Capital GmbH has no control over this content and does not espouse this content. The parties operating the linked sites are responsible for their content and for the information on these web sites being correct. Octogon Capital GmbH was not aware of any legal violations when the external links were added.
Privacy Policy
Data protection is important for Octogon Capital GmbH. This privacy policy describes what types of personal data we collect and how we process them while using our website or contacting us through online real estate brokerage portals and other contact points.
Identity and contact details of the Controller

Octogon Capital GmbH, Mehlbeerenstraße 4, 82024 Taufkirchen, Tel. 089 416 124 952, vasb+bpgbtba-pncvgny+qr is the controller for the purpose of the General Data Protection Regulation (GDPR).

Personal data

Personal data means any information relating to an identified or identifiable natural person. An identifiable natural person is one who can be identified, directly or indirectly, in particular by reference to an identifier such as a name, an identification number or an online identifier.

Provision of the website and creation of log files

Scope of processing

We collect the following data each time you visit our website:

IP address of the user;
operating system of the user;
access status;
information about the browser type and version used;
scope of data transmission.

These data are also stored in the log files of our system. These data are not stored or combined with other personal data of the user.

Purpose of the processing and legal basis

The temporary storage of the IP address by the system is necessary to enable the website to be provided to the user\'s computer.

In addition, the data is stored in log files (i) to ensure that our website is presented in the most effective way possible, (ii) in order to ensure the functionality and optimisation of our website and (iii) to ensure the security of our information technology systems.

The legal basis for the processing of data and for the storage in log files is Art. 6 para. 1 lit. f GDPR.

Duration of storage

The data will be erased as soon as they are no longer necessary to achieve the purpose for which they were collected. Data required to provide the website will therefore be erased after the end of the respective session.

If the data is stored in log files, it will be erased after seven days at the latest. Further storage is possible. In this case, the IP addresses of the users are erased or changed in such a way that an assignment to the user is no longer possible.

Data transmitted within the scope of communication

Scope of processing

If the user uses our e-mail address or any other contact point, in particular online real estate brokerage portals, to contact us, the user\'s personal data transmitted in the establishment of contact and further communication will be processed.

Purpose of processing and legal basis

The processing of personal data from the user\'s making contact serves us to process this contact, for the operation of a contact database as well as the possible preparation and the possible conclusion of contracts.

If the e-mail contact is made for the purpose of the conclusion of a contract, the legal basis for the processing is Art. 6 para. 1 lit. b GDPR.

Otherwise, the legal basis for processing the transmitted data is Art. 6 para. 1 lit. f GDPR. The legitimate interest lies in the processing of user inquiries and the operation of a contact database.

Duration of storage

The data that is no longer required after the purpose has been achieved will be erased. For the personal data sent by e-mail, this is always the case when the conversation with the user is terminated. A conversation is terminated when it can be inferred from the circumstances that the facts in question have been finally clarified.

Pure contact data will also be used for the purpose of operating a contact database beyond the communication period, if and as long as the user does not object to this. We check the entries in the contact database annually and erase entries for which no further contact comes into consideration any more.

Data security

The transmission of information via the Internet cannot be designed in such a way that we can guarantee the security of data transmission. However, we have taken appropriate technical and organisational security measures to ensure the adequate protection of personal data at our company.

Rights of the data subject

If personal data of the user is processed, the user is the data subject for the purpose of the GDPR. In such a case the user has the following rights.

Right of access

The user may request information from us as to whether and to what extent personal data relating to him or her is processed by us.

If a processing takes place, the user will in particular receive the following information:

the categories of personal data concerned;
the purposes of the processing;
the recipients or categories of recipients to whom the personal data have been or will be disclosed;
the envisaged period for which the personal data will be stored, or, if not possible, the criteria used to determine that period.

Right to rectification

The user has the right to rectification and/or completion as far as processed personal data concerning him or her is inaccurate or incomplete. In such a case, we will make the correction without undue delay.

Right to restriction of processing

In certain circumstances, the user has the right to obtain from us restriction of processing of personal data concerning him or her. This is the case where one of the following conditions applies:

the accuracy of the personal data is contested by the user, for a period enabling us to verify the accuracy of the personal data;
the processing is unlawful and the user opposes the erasure of the personal data and requests the restriction of their use instead;
we no longer need the personal data for the purposes of the processing, but they are required by the user for the establishment, exercise or defence of legal claims; or
the user has objected to processing pursuant to Article 21 para. 1 GDPR as long as verification is pending whether our legitimate grounds override those of the user.

Where processing of personal data concerning the user has been restricted, such personal data shall, with the exception of storage, only be processed with the user\'s consent or for the establishment, exercise or defence of legal claims or for the protection of the rights of another natural or legal person or for reasons of important public interest of the Union or of a Member State.

If processing has been restricted in accordance with the above conditions, the user will be informed by us before the restriction is lifted.

Right to erasure

The user may request us to erase personal data concerning him or her without undue delay where one of the following grounds applies:

the personal data concerning the user are no longer necessary in relation to the purposes for which they were collected or otherwise processed;
the user withdraws a potentially given consent on which the processing is based according to Art. 6 para. 1 lit. a GDPR or Art. 9 para. 2 lit. a GDPR, and where there is no other legal ground for the processing;
the user objects to the processing pursuant to Art. 21 GDPR and there are no overriding legitimate grounds for the processing;
the personal data have been unlawfully processed;
the personal data concerning the user have to be erased for compliance with a legal obligation in Union or Member State law to which we are subject.

The right to erasure may not exist in certain circumstances. In particular, this is the case to the extent that processing is necessary

for compliance with a legal obligation which requires processing by Union or Member State law to which we are subject or for the performance of a task carried out in the public interest or in the exercise of official authority vested in us;
for the establishment, exercise or defence of legal claims.

Right to data portability

The user has the right to receive the personal data concerning him or her, which he or she has provided to us, in a structured, commonly used and machine-readable format where

the processing is based on consent or on a contract; and
the processing is carried out by automated means.

The user may transmit those data to another controller without hindrance from us. Additionally, the user has the right to have the personal data transmitted directly from us to another controller, where technically feasible. Rights and freedoms of others must not be adversely affected hereby.

Right to object

The user has the right to object, on grounds relating to his or her particular situation, at any time to the processing of personal data concerning him or her which is carried out for the purposes of legitimate interests or for the performance of a task carried out in the public interest; this also applies to profiling.

In this case, we will no longer process the personal data unless we demonstrate compelling legitimate grounds for the processing which override the interests, rights and freedoms of the user or for the establishment, exercise or defence of legal claims.

Automated individual decision-making

The user has the right not to be subject to a decision based solely on automated processing, including profiling, which produces legal effects concerning him or her or similarly significantly affects him or her.

This does not apply if the decision

is necessary for entering into, or performance of, a contract between the user and us;
is authorised by Union or Member State law to which we are subject and which also lays down suitable measures to safeguard the user\'s rights and freedoms and legitimate interests; or
is based on the user\'s explicit consent.

Right to lodge a complaint with a supervisory authority

We cooperate with our users with regard to their data protection concerns. The user has the right, irrespective of this, to lodge a complaint to a supervisory authority if the user considers that the processing of personal data relating to him or her infringes applicable data protection law.

Address of the supervisory authority:

Bayerisches Landesamt für Datenschutzaufsicht (BayLDA)
Promenade 27
91522 Ansbach
Tel.: +49 (0) 981 53 1300
Fax: +49 (0) 981 53 98 1300
E-Mail: cbfgfgryyr+yqn.onlrea+qr

Changes to the Privacy Policy

This Privacy Policy is reviewed regularly and may be amended from time to time, effective in the future, to keep it up to date and, in particular, to comply with changed legal requirements or to adapt it to changed processing methods. The user can access the current version of the Privacy Policy on our website under the section "Data protection".